There are times when you just can't resist than just kissing to the other who you desire for. How cute can it be that the person you like and wish for is just next to you and you guys are leaning for a special moment together? But hey! Any kiss won't work here! A perfect  kiss is the one which is passionate and lustful that shows the exact romance power in the air and you gotta do it right. The intensity should be so high that you just can't resist to throw them back because you'd want more of that by every second only IF IT IS PASSIONATELY DONE and is THE PERFECT ONE. 
We have got the Steps which exactly will help you out to make the move and do it right.
4 Steps to Make The First Move and Get your Passionate Perfect Kiss:
Step 1:
#1. Smell Fresh
To have a perfect kiss, it is important to smell fresh and clean than having the dirty mouth. Try mint mouth freshener or a chewing gum with some good taste. 
#2. Be Confident

Don't be absurd or clumsy while approaching for a kiss. Be firm, looking into the eyes of your partner give a hint that you wish to kiss by looking at their lips for seconds. 
#3. See the Mood
It is equally important to see the mood of the partner and make it romantic. A deep passionate kiss is not just all to make the scene romantic because actions speak. 
Step 2:
#1. Lean on
Now when they have understood the indication and are positively responding then it's time for your first chance or maybe a better one. Tilt your head and lean towards your partner close enough to touch their lips. 
#2. Move it
So it is started. Here is step two. Try being slow in the starting while pressing your lips against theirs. Try moving your hand on the waist of the girl/ on hair or on shoulders of the boy. 
#3. Draw Back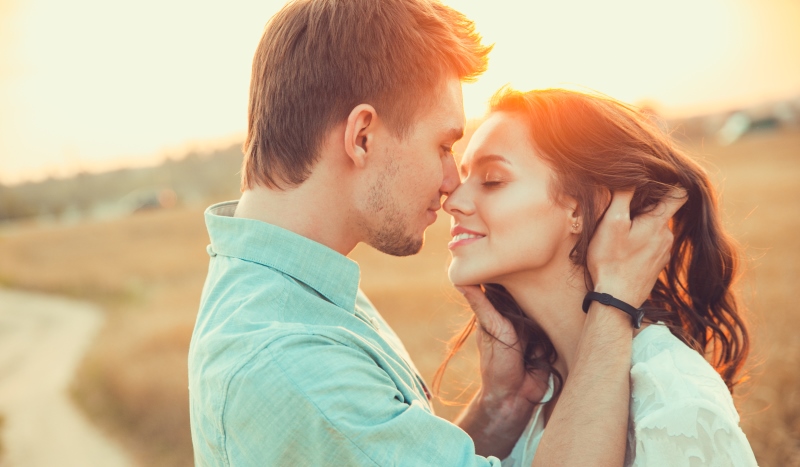 You have to show that you are not desperate but eager to continue. Draw back a bit and let them approach you again if they are too interested to continue the intimacy. Wait for few second while holding back and smile. Don't be too far away for them to think it's over but just a few inches.
Step 3:
#1. Try a French
So here she/he comes towards you and this is going to be passionate. In a french kiss, the tongue slightly gets inserted in the other's mouth and lingers to tickle. This way you'd have the most intimating force between your partner. 
#2. Force makes Passion
Try being forceful but gentle at the same time while kissing your partner. It is needed that you give a deep kiss but with delicacy and not brutally. 
#3. Keep Your Arms Busy and Moving
Don't just sit at a place while kissing. Move your hands in the best possible ways so that the passion increases and so does the kiss lasts better. 
#4. Keep Giggling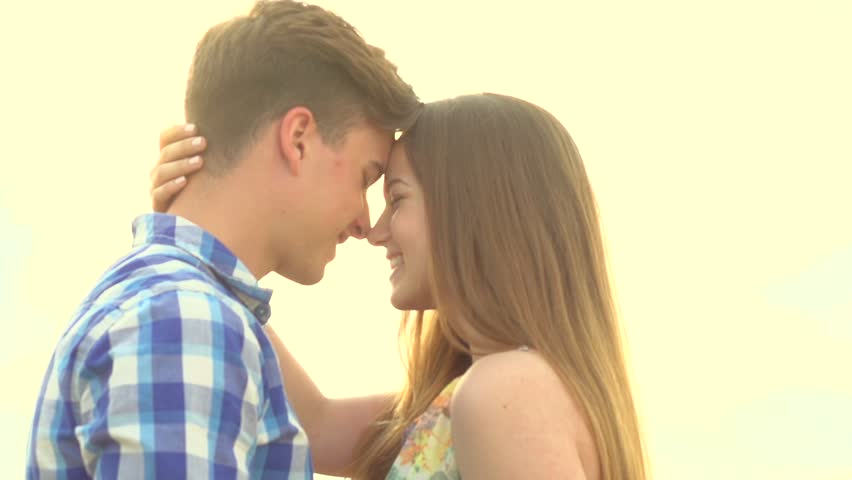 It is quite a fun while the kiss takes place when the partner giggles or smiles a bit in between. I mean, I am not telling you to look stupid while smiling wide and be creepy but try to giggle and smile for few seconds so that they notice and this becomes a good time. 
Hope you understood the ways to have a passionate kiss and try it out with your partner. Surely this is gonna be something different if you haven't kissed anyone before and I swear you are going to love it.
Happy Kissing! 😀
Image Source: Google