Sex is sacred, but no more a secret. In today's world, more and more people are coming out and talking about sex. People want to know how often they can have sex according to their age, as everybody has come to believe that sex is related to a lot of health benefits and a healthy living. The whole world is existing due to sex.
Everybody knows that sex lowers the blood pressure, eases stress and anxiety and helps to get a good sleep. But, there is more and that's the age factor, how much sex should a person have based on his age.  Along with this a lot of other things like traditions, mentality, behavior, environment also has to be taken into account.
also, read These Are The 11 Signs That Say You're A Sex Addict
Well, we bring you a look at how often you should indulge in sex according to your age.
1. The average age of first intercourse.
Often teenagers have sex when males are 16.8 years old and when females are 17.2 years old according to a study by the Kinley Institute, New Jersey, USA.
2. Those who did not have sex
There are many who cross that age and are yet virgins for a wide number of personal reasons. In a 2009 article published in the Journal of Sexual Medicine, researchers wrote that 5% of men (122 of 2,469 subjects) and 2% of women (104 of 5,120 subjects) did not have sex at all. Those surveyed fell into the age range of 25 – 45 years.
3.  Age 18 – 29 years 
Surprisingly younger adults falling in this age category have sex the most. According to a report on an average, they have sex 112 times a year, which is twice a week.
4. Age 30 – 39 years 
Thirty is the age where life takes a U-turn for many where career, getting married, starting a family becomes a prime factor, but many stay out of this zone. People have sex 86 times a year which is 7 times a month, pretty normal.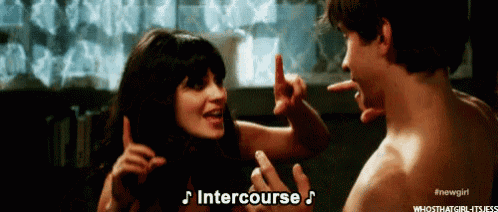 5. Age  40 – 49 years 
If you see there's not much, between the first and second age groups, only a 7% difference in their sexual activity. But, there's a huge increase between the first and this age group, almost at 12%. People in their 40s  have sex almost 69 times a year, that's almost 5 times a month.
6. Age 50 plus
Not forgetting 50 plus people, they are those who often have the best sex in their entire life, since they have more free time in hand, according to one blog (Best of Everything After 50). Earlier they were focused on raising the children. And couples who are in the 60s and 70s age category, continue to be very active sexually. Well, for 75 plus this number declines as per a study by the National Survey of Sexual Health and Behavior.
also, read Things That Can Happen To Your Penis When You Age
7. Supposing you don't fall within the average ratio of having sex?
Please keep in mind that these figures are all sample from a survey of minimum people. And a few should not prescribe your sex life. But if it does concern you and has raised an insecurity within you, then just go ahead and share it with your partner, it will definitely have a positive effect on your relationship.
8. Why it matters?
As you know almost 13% of married couples often have sex a few times per year and 45% have their fill several times a month, 34% get down to the act 2 -3 times a week, whereas only 7 percent have sex more than that. There is no scientific significance to the amount of sex you have hence, it doesn't matter. No need to hit a particular target, but you need to make sure your marriage and relationship consist satisfactory sex life.
9. An advice on how to better your sex life
Obviously, have sex to the maximum you can because often the couples who have sex 2-3 times a week remain the happiest. The bare minimum according to the website Your Tango is once a month, the average should be once a week, and it would be great if it's 3-5 times a month.
10. Not just sex, but  kissing and cuddling also plays a vital part
Those who often indulge in kissing, cuddling, caressing are reported to be more content with their sex life. The density of love and sex vanishes if you are too much together hence, try to be apart and start missing each other. The further, the better sex life.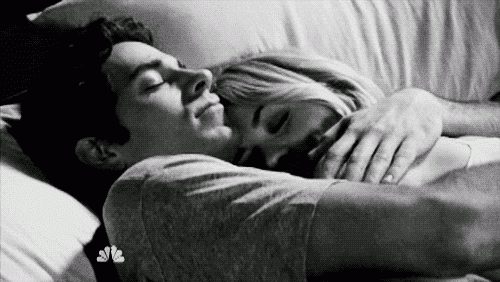 11. What actually matters?
also, read 12 Myths Busted About Making Love During Period And Why You Should Do It Often.